The interdisciplinary approach to health care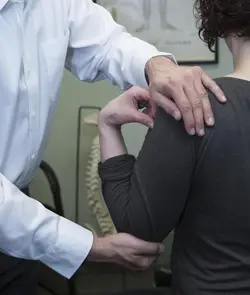 Applied Kinesiology means treating the whole patient by addressing structural, nutritional, and emotional health.
Dr. Yomtov is a Professional Applied Kinesiologist (PAK) who draws on complementary therapies to achieve total well-being, including: acupuncture, chiropractic, massage, nutrition, exercise, and stress management.
At Advanced Chiropractic and Wellness, your detailed health history is combined with a thorough testing of muscle, neurology, nutrition, and body chemistry to determine the right course of individual treatment for you.